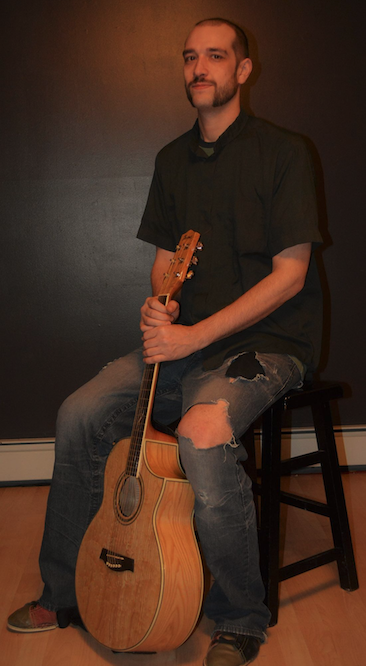 Dave Rice joined Kilrush in 2014, lending his guitar talents in addition to accordion and other instruments. You'll currently find him keeping the beat as the band's drummer.
Originally from Conklin, NY, he started playing music early in life. Forming garage bands with his brother and friends soon led to his first tour with a local punk band at the age of 14. In high school, Dave's influences expanded into everything from traditional folk to hip-hop. While primarily a guitarist Dave has also served as drummer, bassist and keyboard player in numerous bands from the early 90's to present day. His unique style was developed by working with many different genres, as one style influenced another and became a new sound altogether.
In 2001 he opened his recording studio Basement Audio.  Over the last 15 years, he has produced over 300 recording projects and collaborations, as well as numerous original solo albums of his own.  This also allowed Dave to take the reins with the production of Kilrush's 2015 album "Spree!" as well as the band's current cd, still in production.