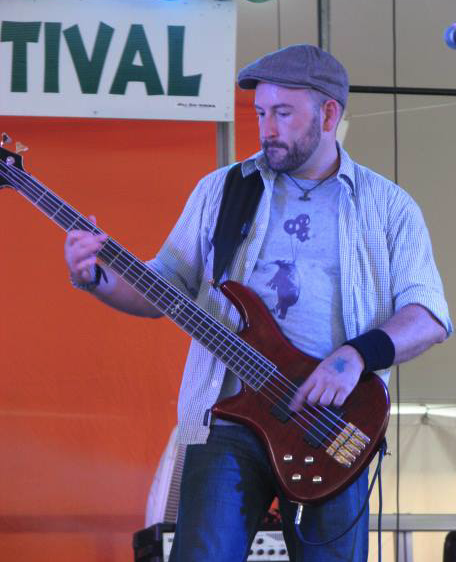 At the age of five, Todd was given his first mix tape.  A compilation of radio songs by artists such as Joan Jett, The J. Geils Band and "Weird Al" Yankovic, it sparked an urge to consume as much new music as he could get his hands on, covering a wide range of genres and styles.
In grade school, Todd played the Baritone Horn, Trombone, and Tuba. When he joined his first rock band, he gravitated toward the rhythm section, and bass guitar seemed the natural choice given his background in the "lower register". Over the next 20+ years, Todd has played in a number of rock bands, as both a bassist and drums.
Prior to joining Kilrush on bass in 2011, Todd's knowledge of Irish music consisted only of a couple of Flogging Molly songs and the drinking songs he had heard performed in area pubs. His aforementioned affinity for varied musical styles caused Todd to jump at the chance to try something new, a trend that continued when he made the leap from bass to drums, succeeding Paddy O'Hare who departed the band in 2016. In 2020, Todd switched back to being our bass player.