When it came down to it, the selection of songs and tunes for this album were inevitable.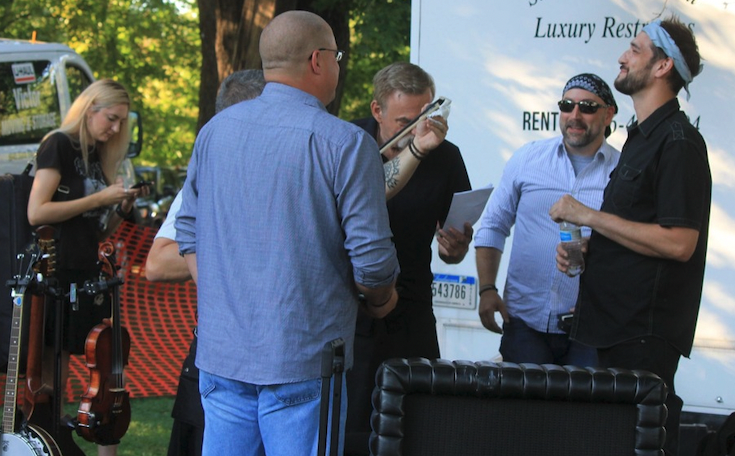 Our intent was to present a cross section of the energy and passion the band creates in a live performance, with the express interest in honoring beloved tradition of Celtic/Irish music.
Our last album, Spree, was released in 2015. The focus of Spree was to introduce the band's original material and outside genre influences. The result was a successful and fan favorite. For Kilrush, we took a very different approach, the focus being to recreate the energy of our live shows. To accomplish this, we chose some personal favorites and fan suggestions, as well as traditional sets that were borne out of the pandemic when we gathered for weekly sessions, whiskey tastings and jams ( both musical and those made of Concord grapes!)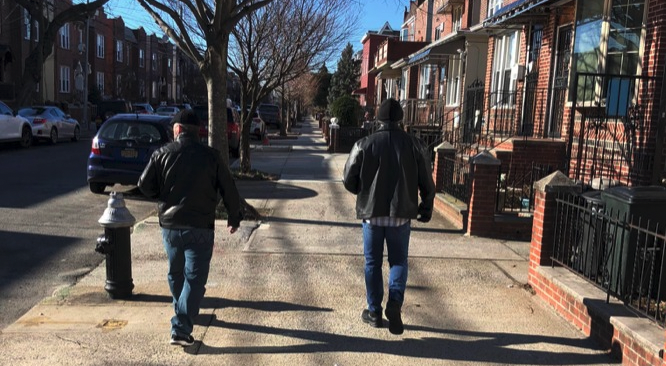 Track Listings
1. N-17 – Written by Leo Moran and Davy Carton
Being highly influenced by the style and songwriting of The Saw Doctors, Kilrush has performed this version of their beloved classic for two decades.  Lead vocals are often
shared between Chis and Tim for the live performances.  The band's delivery of this fan
favorite can be seen in our music video, released in March 2022, available on both our
website and YouTube.
2) Killavil/ Swallowtail/Sliabh Russell – Traditional
This is a traditional set of jigs that stem from the sessions mentioned above. As an inside joke, we often refer to this as "Dolan's Soundcheck", after we noticed it was Abbie's go to when checking her levels before a show.
3) Streets of London – Written by Ralph McTell
This is another song that we've been doing for years, though not nearly as frequently as many others. It's a poignant yet beautiful song about the every day problems of those less fortunate among us, namely the homeless, elderly, and otherwise forgotten people in our society.
4) Josefin's Waltz/ Teetotalers/ Father Kelly's – Traditional
This is another traditional set of tunes brought about by our weekly get togethers that starts out with a waltz, which is rather unusual for our repertoire, and then launches into a couple of reels.
5) Ride On – Written by Jimmy MacCarthy
This haunting song was written by MacCarthy and released by Christy Moore in 1984. MacCarthy would release his own version on his 1991 debut solo album, The Song Of The Singing Horseman. While no one is quite sure what the meaning of the song is, MacCarthy has gone on record as saying it describes a parting of some kind, but he wants the listener to interpret the meaning as they see fit.
6) Monaghan/ Dunmore Lasses – Traditional
Another traditional set of tunes. This set starts out slow and haunting in The Monaghan, then builds into a more upbeat version of The Dunmore Lasses.
7) Ten Penny Bit/ Kevin McHugh's/ Maid In The Meadow – Traditional
Another set of traditional jigs. The rare listener may notice the Ten Penny Bit appears on another set in our live show as well. However the two are played differently enough that if anyone has noticed, they haven't said anything.
8) Wild Mountain Thyme – Traditional
As with many of the old traditional songs, who first wrote this one is lost to time. According
to Wikipedia, the lyrics and melody are a variant of the song "The Braes of Balquhither" by Scottish poet Robert Tannahill ( 1774-1810 ) and Scottish composer Robert Archibald Smith ( 1780-1829 ) but were adapted by Belfast musician Francis McPeake ( 1885-1971 ) and first recorded by his family in the 1950's
This is another one of those songs that don't appear as much in our live show. For years Kilrush's version has included a guitar with a violin or flute accompaniment. For this album, we decided to strip it down to an a cappella rendition featuring the band's ability to sing multi-part harmonies.
9) Toss The Jam – Traditional
This is an impromptu version of Toss The Feathers that wasn't originally intended for release. It happened on one of the fist days of recording and the band was just jamming while Dave got ready, dialing in the levels and getting ready for the day's work. Luckily, he caught this moment of spontaneity. It's a cool, groovy little thing, and we decided to go ahead and add it to the album.