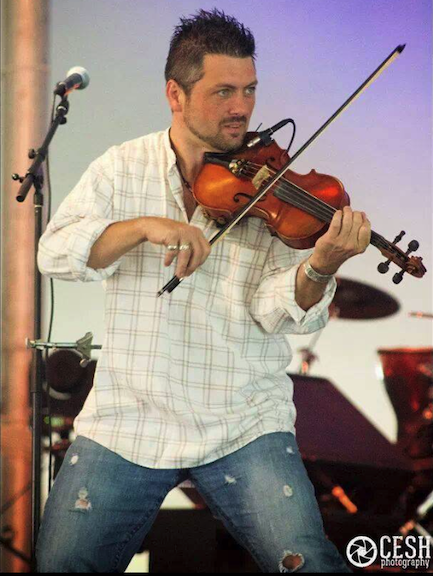 Tim Sanphy, one of the original members of Kilrush, is the front man and multi-instrumentalist for the group. In addition to lead vocals, fiddle and tenor banjo Tim has also penned some of the songs Kilrush fans love the most, including "Lily's Ghost", "Wild As The Heather", and "Banks of the Margaree" to name a few.
Music was a driving force in Tim's life from an early age, growing up in a home filled with music from The Clancy Brothers to sea shanties sung by his father, and a wide variety of Folk music from Peter Paul and Mary to the Chieftains. His style has been greatly influenced by his travels and study of fiddle to Cap Breton under Brenda Stubbert, buddy MacMaster and Joe Comier. His passion for Irish music grew out of the rich session culture and hours of time learning from the late Ed McGown of Traonach.
Tim continues to explore and expand his love of Irish and folk music through travel, participating in sessions and collaborating with musicians throughout North America and visitors form Ireland.