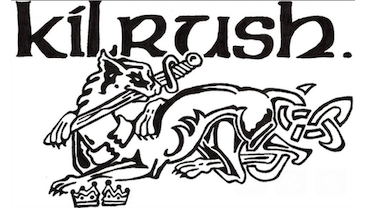 First off, thanks for subscribing to our newsletter! Social media algorithms are making it increasingly difficult to stay in contact with our friends, so we're hoping this enables us to let you know what we're up to. Look for these on the first of the month in March, June, September and December.
Please note, you're on our mailing list either by direct request or through our ReverbNation account. If you no longer wish to receive these quarterly emails, just let us know at kilrushmusic@admin

2022 So Far…
By the time you get this, we've already got a few shows under our belt. In January we made the first of two appearances at Grist Iron Brewing in Burdett NY. This is the first time we've been there since 2019, and we're happy to be back. While there, we filmed footage for a music video ( more about that in a bit. ) We also played our first of two scheduled shows at McGirk's in Binghamton.
February was a momentous month for the band, as we returned to The Big Apple, appearing at The Wolfhound Pub in Astoria, Queens. This appearance was part of their annual "Trad-Week" music event. We had a great time and got to hear and meet some of the best musicians from Ireland and beyond.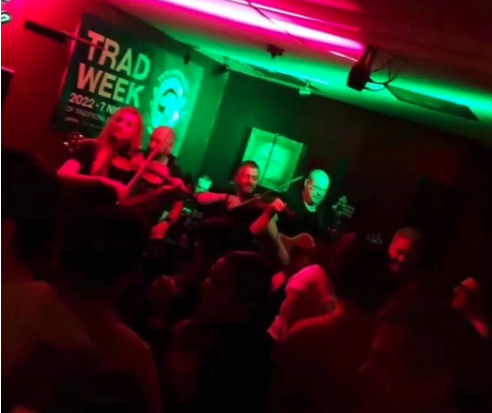 New Album and Music Video ReleaseWe continue to work on our fifth album which will include our rendition of the Saw Doctors' hit, "N-17". As part of this release, we are also filming our first music video to go along with it. Both the single and the video will drop in the coming weeks, so stay tuned.

New: "Kilrush Red IPA"Of course, "Kilrush" and "beer" are two words go together like peanut butter and jelly, but would you believe we will have a beer named after us now?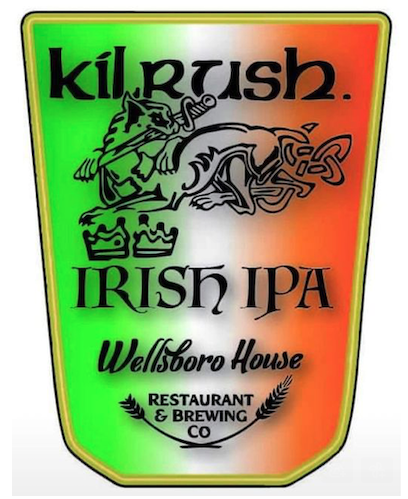 Thanks to our good friends at Wellsboro House in Wellsboro PA, the new "Kilrush Irish IPA" will be released this month in conjunction with our upcoming appearance there. So be sure to stop by and join us at Wellsboro House March 19th and get your hands on some.

Tim's Solo Shows
After many years, Tim will be hitting the road for some solo shows. You can see him at:

March 13 – AT Wally – Auburn NY
March 18 – Irish Cultural Center Pub – Utica NY
April 1 – Kitty Hoyne's – Syracuse NY
May 5 – Kitty Hoyne's – Syracuse NY

Upcoming Dates:
We're always adding more dates, so the following schedule may be longer by the time this goes out. But as of right now, here where you can find us:

March 5 – McGirk's Irish Pub – Binghamton NY – 3-6pm
March 11 – The Scranton Hilton – Scranton PA – 8-11pm
March 12 – Scranton Cultural Center – Scranton PA – 11:30am – 4:30pm
March 17 – Grist Iron Brewing Co. – Burdett NY – 4-8pm
March 19 – Wellsboro House – Wellsboro PA – 8-11pm
March 20 – The Banshee Irish Pub – Buffalo NY – 6-10pm

As always, you can follow us on social media ( Facebook, Instagram,YouTube ) as well as our website.